From our Sponsor: Tacoma Public Utilities
A message from our sponsor:
Tacoma Public Utilities (TPU) is excited to partner with the Northwest Ecobuilding Guild and its partners to promote sustainability in our communities. TPU champions low carbon energy by providing clean, renewable hydroelectricity and delivering safe, reliable drinking water. We also support our customers who wish to produce their own clean energy with a solar net-metering offer and grants for renewable energy projects in the community with our Evergreen Options program.
TPU promotes high-performance building and retrofits with incentives in many areas including:
Residential New Construction
Residential and Multifamily Retrofits
Irrigation and Water Savings
EV Charging
For more information, visit MyTPU.org/WaysToSave.
Enjoy the REMO experience at this year's event!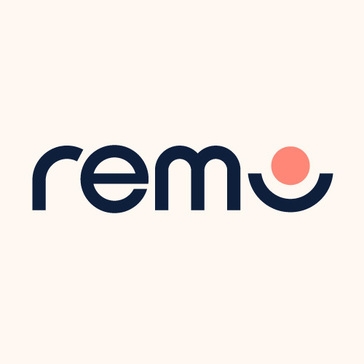 This year's conference is hosted on REMO, an immersive experience that feels like everyone's in the same room with built-in engagement tools that allow you to connect with other guests in meaningful ways and roam freely within the virtual space. Between presentations, you can:
join spontaneous conversations
hop from one session track to another
create your own unique experience
share your virtual business card
enjoy table-to-table networking
use the table whiteboard to collaborate
experience no Zoom fatigue
To learn the basics of how to use the platform, watch this YouTube video or read this Event Guide.
High-Performance Building Supplies – Look No Further!

Slam & Summit sponsor Small Planet Supply ULC is a North-American company dedicated to the mission of creating both classic and modern high-performance buildings. In keeping with this mission, their company supplies and educates building-industry designers and builders in the use of toxin-free, energy-efficient building materials as well as energy-saving mechanical systems. Products they carry include: KlimaGuard, SIGA, Henry, Zehnder and Ventacity ventilation systems, Midea ductless mini-splits, SANCO2 heat pump water heaters, SpacePak, HannoBand, Thermacork 100% natural cork insulation and Prosoco.
With two warehouse locations (Vancouver, British Columbia and Tumwater, Washington), a knowledgeable customer service team, and Canadian and USA online stores that are open 24 hours a day, they can help you with your high-efficiency building project needs. More information about their products and trainings can be found at their website: www.smallplanetsupply.com.  For on-demand training opportunities, check out their new learning platform: Small Planet University.
GreenTools for Green Building

The King County GreenTools program is designed to help all King County stakeholders green their built environment while addressing critical environmental issues, such as global warming, habitat restoration, solid waste reduction, and community planning. GreenTools provides technical assistance, hands-on training and policy development through community partnerships in public and private sectors.
GreenTools puts practice to work through community engagement; believing that a sustainable community is one that works harmoniously to create a balance between equity for people, economy and environment.
The King County GreenTools website serves as a resource for all kinds of green building information ranging from case studies to technical references. You will find information on green building certification programs, construction and demolition recycling and reuse, deconstruction techniques, incentives to build green, and much more.
Check out our sponsor, King County GreenTools, at: www.greentools.us
Terry Phelan Named MC for This Year's Slam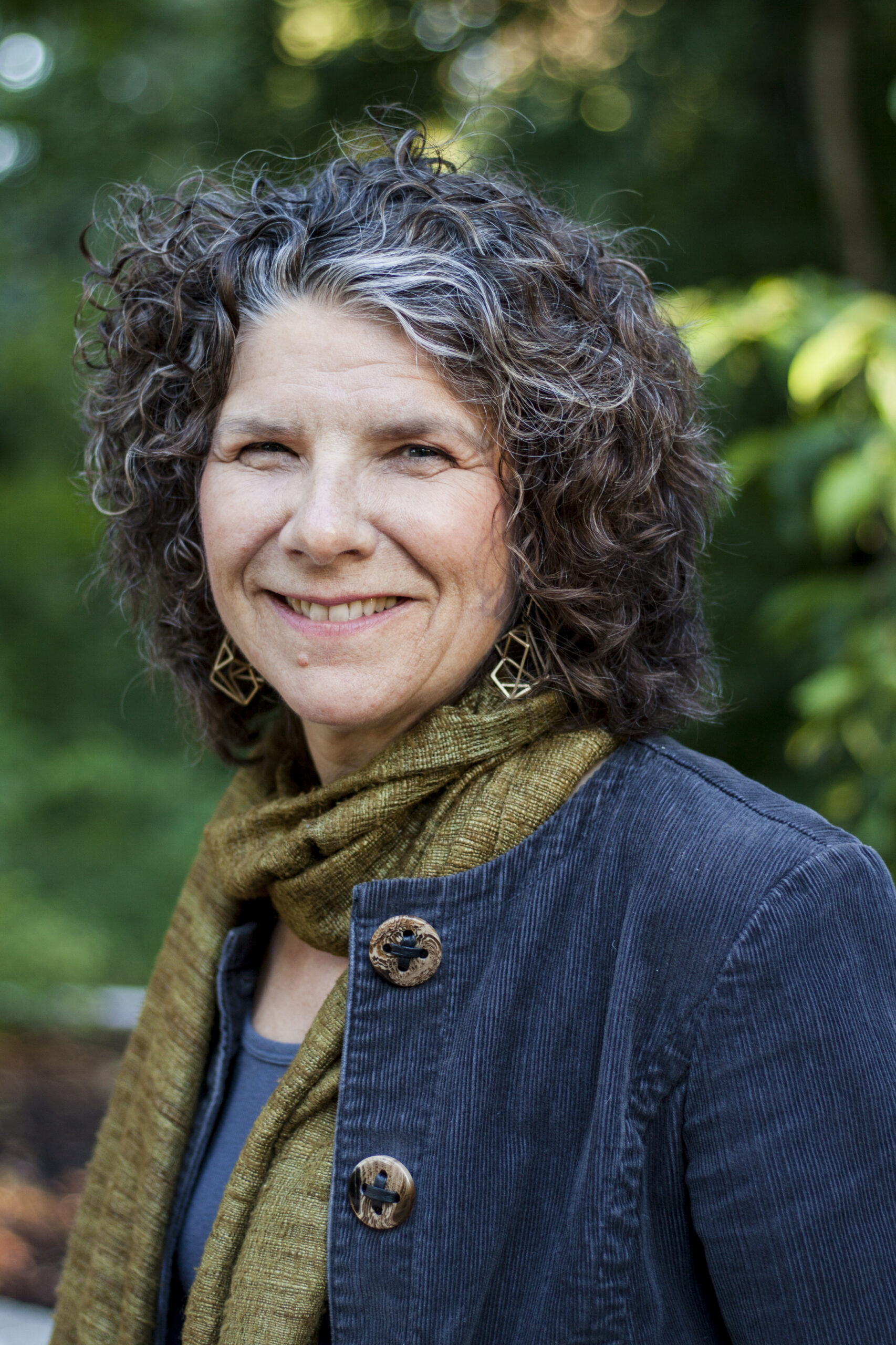 Terry will set the stage for this year's Slam with updates on the recovery effort at Breitenbush Hot Springs after its devastating loss to wildfires in 2020. Terry is the Founder and Principal Architect at Living Shelter Architects, a firm she established with a desire to affect change in her community and beyond. Throughout her career as an architect, she has provided intuitive and insightful design solutions for clients while maintaining a reverence for nature and the environment.
With education being a cornerstone of the firm's mission, Terry has spoken at conferences and in classrooms, been interviewed on radio shows and podcasts, and taught over a dozen hands-on straw bale construction workshops. To effect more exponential change, she has created and recorded more than 80 interview-format podcasts that are available for download on The Eco-Logical Home website.
Born and raised in Washington, Terry has lived in the Seattle and Spokane areas, and has worked on projects across the Pacific Northwest. Never being one to take the most traveled path, she apprenticed for many years rather than going the college route, and then took the licensing exams to become a registered architect. Her awards and recognition vary from Street of Dreams homes in the 1980s to the ecological design and business practices that have characterized her firm's work since 1992.
Terry is passionate about having healthy and joyful elements in her personal life as well. She lives with her dog in a small cohousing community in historic Old Town Issaquah, and enjoys spending time in the garden growing food, cooking for small and large groups, bicycling around town for errands, and finding solace in the deep woods of the Cascade and Olympic mountains.
Personal 5/10 Year Carbon Action Plan Launch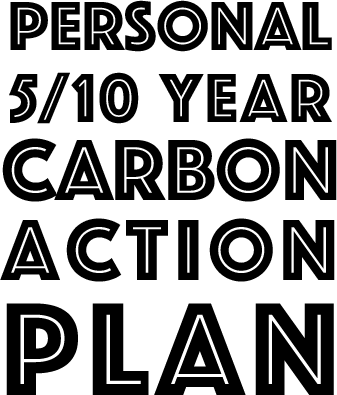 We are excited to announce that this year's Slam + Summit will be the kickoff for the 5/10 Year Carbon Action Plan Challenge. The concept of the 5/10 action plan is that repeating the scary scenarios of climate change, however true, are not effective at motivating people to change. It is understood that political change is a critical piece of climate action, but personal change will be almost as important, because Americans exercise great power with their consumer decisions. Those of us who are concerned and aware may have to act first
The goal of the challenge is to create a forum where people total up the emissions from our current lifestyle and purchases of gasoline, natural gas, jet fuel, electricity, and consumer goods, and to share mutual support for creating and executing a plan. The 5/10 year period is to coincide with worldwide goals of starting drastic reductions in fossil fuel use by 2030 and to help reach the 1.5 to 2 degree scenarios described by the IPCC. This effort is being led by Tom Balderston and Michael Laurie who will develop a carbon calculator and open a FB group or other forum to launch at the summit.
The idea is to spend the year 2021 figuring out what our own lifestyle carbon footprint is, then researching and building the plan to cut that in half by 2025, and by 90% by 2030.  Once we have a plan, we should share it with friends and make a public commitment. Through the decade there will be many ways we can offer each other support to get there.
It's true that action is urgent, but it actually is all right if you can't change the whole world by next week. The plan should be to cut your purchase of these products 50% by 2025, and 80-90% by 2030,  mixing relatively simple actions like offsets with larger capital improvements like EVs and heat pumps so that we can schedule and afford them. The focus here is to reduce our anxiety and guilt and give us ways to act and feel like part of the solution.
The forum will definitely include discussion of equity issues, including: how to make plans affordable for low income people and renters, financing capital improvements and energy retrofits, choice of offsets and whether tree planting programs, etc benefit poor nations and the responsibility of those with resources to do more.
"The richest 10% of the global population, comprising about 630 million people, were responsible for about 52% of global emissions over the 25-year period, the study showed."
"Globally, the richest 10% are those with incomes above $35,000 a year, and the richest 1% are people earning more than about $100,000."
Energy Performance Score New Construction Offering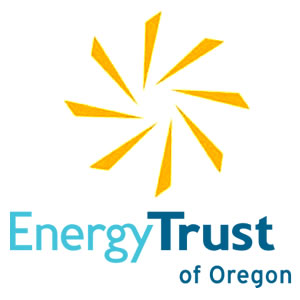 Be sure to join us at this year's Slam on Oct 15th. At the networking break, Diego Barrigo, Program Coordinator for Energy Trust of Oregon, joins us with news about the latest in Green Building incentives for new construction in Oregon and Southwest Washington. Homes that participate in EPS New Construction perform better than the energy code, and Energy Trust offers cash incentives that escalate relative to the homes' performance, up to $5223 per home, plus a further $200 if you build solar ready.