Saturday, October 14, 2023 @ Town Hall in Seattle
Presenters
Our presenters come from a variety of green building professions and are invited to share their stories of innovative advancement in all stages and styles of green building. Each presentation is just 10 minutes, and all speakers are coached, to provide a highly entertaining and informative evening. You don't want to miss this!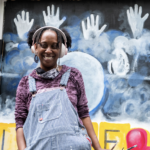 Carol Williams
Inspired Action; framing future alternatives in the built environment
Influenced by Van Gogh, Salvador Dali, Frida Kahlo, Caravaggio, Jean-Michel Basquiat, Jacob Lawrence, NW Indigenous Art, and African American Gee's Bend Quilt Traditions along with Asian American line work, Carol Rashawnna Williams' imagery takes on a strong conceptual trajectory as elements grow together thru paintings that reflect the organic nature of the Pacific Northwest. Her paintings speak to social, environmental, and racial justice. Utilizing diverse perspectives, forms seem to fall, swim, fly even drip and grow through various levels of reality.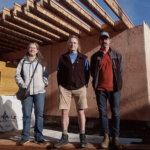 Wayne Apostolik, Ginger Segel & Dan Whitmore
12-Unit Passive House Apartment Building
Wayne Apostolik has been a remodel contractor the past 39 years. He has been active in the Seattle and regional green building community for many years and excited to be part of this apartment building project.
Ginger Segel has been an affordable housing advocate since she began her career as a tenant organizer in Seattle in the late 1980s. She has developed a range of subsidized housing projects – from emergency shelters to workforce housing – for non-profits across Washington State serving people experiencing homelessness, people with disabilities, and low income families. She is excited to be working on an impact investing project, achieving some level of affordability without government subsidies.
Since 1986, Dan Whitmore has made his living constructing, repairing, designing, developing, and consulting on residential buildings. In parallel to this work, he has endeavored to help transform how and why we build: to make buildings more resilient, durable, energy efficient and affordable while also environmentally and politically in balance.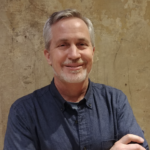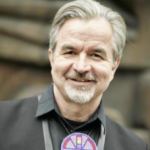 Tom Balderston & Daniel Glenn
Muckleshoot Net Zero Community
With over 35 years as a green builder, designer, and consultant, Tom brings in depth knowledge and passion for low energy buildings. He is committed to finding practical and innovative ways to bring low energy homes to the mass market. As a professional resource to builders, and architects, Tom provides field support to project teams.
Daniel J. Glenn, AIA, NCARB, is a nationally recognized Native American architect specializing in
culturally responsive architecture and sustainable design that reflect his Crow Tribal heritage. Mr.
Glenn's work focusses on the integration of culture, art and architecture including collaboration
with elders and local artists. He is featured with six other Indigenous architects in the documentary
film, From Earth to Sky and is a regularly invited speaker at national and international conferences.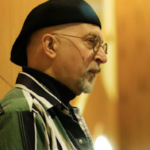 Sage Saskill
ICF – D.I.Y. WITH LIFE-SIZE LEGOS
Sage likes to boldly claim that he has been "Green long before Green was Cool" and has strived to live up to that reputation & walk the talk of sustainability. For over two decades he continues to spread the word. SDNW continues to remain on the cutting edge of savvy design solutions for people and planet. Practicing, experimenting, sharing the knowledge & having fun in the doing. Architecturally, aesthetically and environmentally Sage strives to create places that inspire his clients to live, love, learn and grow.
Terry Phelan
Phoenix Rising: Breitenbush Hotsprings Restoration
After 30 years leading Living Shelter Architects, Terry Phelan, AIA, is now the Director of Sustainable Practice at Board & Vellum, a multidisciplinary design firm on Capitol Hill in Seattle. Terry is an insightful and intuitive architect dedicated to expanding green building practices through awareness, education, and action.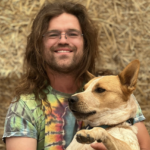 Tucker Shaw
Building with Plants: Honing a New Vernacular
Tucker Shaw is the lead builder at Placecraft where he is passionate about building a bridge between natural and conventional building. Tucker is originally from Vermont.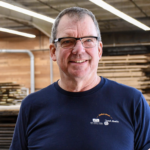 Jonathan Orphin
Ashwood Project
Jonathan Orpin is a lifelong business owner and sustainability advocate who founded two successful eco-friendly companies in the design + build and manufacturing industries, New Energy Works & Pioneer Millworks. With over 30 years' experience operating on the triple bottom line—a simple belief that people, planet, and profit work together to ensure a better future, in 2022 these companies became 100% employee-owned with Jonathan remaining as CEO and Founder.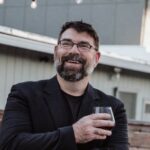 John Mead
Biogenic Carbon-based Admixtures for Concrete
John Mead (M.B.A.) is an entrepreneur with 19 years leading companies focused on the sustainable construction space. He is currently CEO of Solid Carbon an Oregon company specializing in the commercialization of biochar-based admixtures and pozzolans into the ready mixed concrete industry. Solid Carbon's mission is to provide climate smart concrete solutions to sequester carbon in the built environment.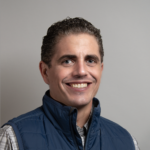 Nathan Coons
Built Green Certified Kitchen & Bath Remodel
Nathan Coons is the owner of Coons Construction LLC in Lynnwood, WA. Is the current Chair of the Remodelers Council for the MBA. Promotes better building practices for healthier and more comfortable homes.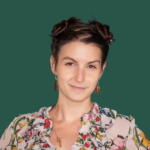 Jennifer Beyer & Carissa Iris Nelson
Fostering Inclusivity in the Built Environment
Jennifer is passionate about sustainability, the environment, and taking care of others, which motivates her in her work to support the design and application of sustainable, equitable, and healthy building practices. She helps projects achieve certifications such as LEED, Fitwel, Evergreen Sustainable Development Standard, and Living Building Challenge, supporting various building types such as market rate and affordable multifamily residential, transit stations, and commercial buildings. Jennifer is continually learning as part of her job, and her favorite topics to learn and share about are inclusive language and design strategies.
Carissa is driven to help develop healthier and more sustainable buildings utilizing human-centered, sustainable, and biophilic design practices. In sustainable and wellness building certification management, Carissa is experienced in WELL, Fitwel, LEED, Living Building Challenge, the City of Seattle Green Building Standard, and the Shoreline Deep Green Incentive. Additionally, Carissa is highly skilled in project management and ESG benchmarking management. Carissa's subject matter expertise lies in Green Infrastructure: green roofs, green walls, interior landscaping, biophilic design, and sustainable landscaping.