10:30am – Interrupting the Wood Waste Stream, for Good
October 14, 2021 @ 10:30 am

-

12:00 pm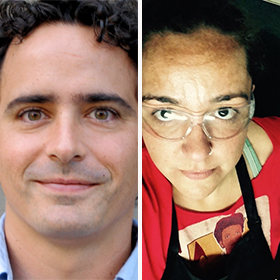 Interrupting the Wood Waste Stream, for Good
Significant amounts of usable wood are going to landfills and being burned in our region. (300,000 tons of clean wood go to waste in King County, alone, each year.) Additionally, there is inconsistent availability of reclaimed and sustainably-harvested (FSC) wood for the construction industry to incorporate into buildings. Meanwhile, due to climate change, lumber prices remain volatile. We will discuss the movement afoot to intervene in the wood waste system in a way that has the potential to transform the green building materials market in the Northwest. This movement includes:
– Recent code changes that allow the incorporation of nominal framing lumber without a grade stamp
– Cities leading the way, such as a deconstruction mandate in Portland and pilot projects in Kirkland and Seattle
– Regional research and testing to support the incorporation of reclaimed wood into mass timber panels
– The development of wood hubs from Portland through Seattle to Bellingham in order to persistently supply sustainably-harvested and reclaimed wood, and value-added wood products, to the region's construction market
– Training and education necessary to sustain the effort.
This is the making of a circular wood economy in our region. Let's discuss the opportunities and obstacles to taking advantage of this unique moment in history.